Find out why the Star Wars trailer has everyone melting from excitement!
Date Posted:22 April 2015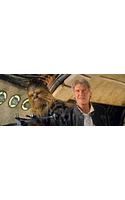 So the second Star Wars teaser has dropped, and we couldn't be more excited. The trailer features the familiar desert landscape, a few sweeping shots of the Millennium Falcon –pretty standard Star Wars, right?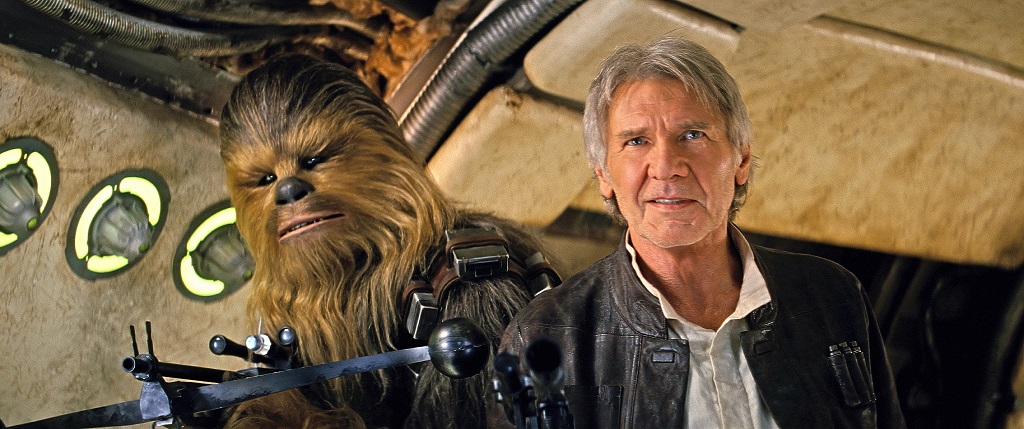 Wrong! The internet is collectively losing its mind, and if you watched right to the end, you'll realise why this trailer is particularly special. We finally get to see the return of Han Solo and Chewie! Harrison Ford manages to look pretty sharp for a 72 year old, and Chewie, well, he just looks like his good old Wookiee self. At the end of the trailer, Ford utters the words, "Chewie, we're home" – and you know guys, it got us right in the feels. We're pretty sure that most Star Wars fans would admit to shedding a little tear at the sight of these two together again; seeing them side by side is like seeing old friends, and it's made us even more excited for the premiere this December 17th.
Speaking of the premiere, Star Wars costumes are sure to be in high demand this December, and so we're suggesting that you get in early! Maybe you'll grow out your hair and don some side-buns, taking on the role of warrior Princess Leia (if you need a helping hand, we've got a wig that'll do the trick). Or maybe you'll embrace the Dark Side, getting your hands on a Darth Vader costume kit. We've got a massive range for both adults and kids, including deluxe Boba Fett, Imperial Guard, Yoda, General Grievous and Stormtrooper costumes.
Browse our range today and start feeling the power of the force!
---